Ingrid is the Team Leader at Small Miracles. She has been living in New Zealand since 1998. She is married to Toerien and has a daughter, Charlotte who is married and lives in the Hawkes Bay.
She graduated with a BA Ed in South Africa where she taught Geography, History and English at Secondary School level.
In New Zealand she taught English at an English Language School. She also worked as an unqualified pre-school teacher. She decided that this was the career path she wanted to pursue and did a Degree in Early Childhood Education at the University of Auckland. She has Full Registration.
She has been teaching at Small Miracles since 2005. She is passionate about Early Childhood Education and her role at Small Miracles.
"I believe in providing a nurturing environment where each child is encouraged to develop to their fullest potential so that they will thrive and become confident, competent learners and know that they are valued."
Dee has been working at Small Miracles since 2012 and has been working in the early childhood sector for over 20 years. She has two children, Helena who is a nurse  and Fletcher who is studying at University.
She has a Bachelor of Teaching (ECE) and believes that the early years are extremely fundamental to the development of our tamariki and feels that it is both such a pleasure and a privilege to be part of their early learning journey. She has Full Registration.
"My own personal and professional philosophy outlines the importance of providing opportunities for our tamariki to be explorers, encouraging independence and extending their curiosity of the world around them but also to provide a curriculum that is able to balance the serious nature of teaching with joy and humour. I also acknowledge the importance of fostering responsive and reciprocal relationships with both the tamariki and our wonderful whanau"
Caroline has being working in childcare and education for over 10 years in New Zealand, Britain and Europe. She has a Bachelor of Education and is a registered teacher. She has two preschool age children of her own.
"The rapid growth and development of preschool children has always fascinated me. It's so exciting to watch children learn with such curiosity and excitement. I strive to create a stimulating environment in which children are inspired to learn through play and exploration."
Martha Isabel Vasquez Machado
Martha began working at Small Miracles in June 2016 helping a student who has special needs. She then progressed into a role as an unqualified teacher in October 2016. Since 2015 Martha has also been working in the Oscar program before and after school as well as the School Holiday Program for the St Heliers Community Centre.
She is from Colombia and has been living in NZ for 3 years. She has a Bachelor's degree in Business Administration and before coming to New Zealand she worked in the banking sector for 4 years. Martha believes she has found her true passion in life and absolutely loves working with preschool children.
"I am extremely passionate about children's learning and development. My job is to help children reach their full potential and encourage them to feel confident and positive about themselves. This always brings a huge smile to my face"
Sharon has nearly 30 years teaching experience, completing her teacher training in South Africa and then working in the Early Childhood Sector in New Zealand for the past 19 years in centres as well as running GymbaROO, a neurodevelopment programme for children from birth to 5 years. Sharon is passionate about supporting children to develop to the best of their genetic potential.  Through her interest in sensory and perceptual motor development she is passionate about developing  body control and coordination as this is fundamental for all intellectual functioning and that insufficient motor development is the root cause of many learning hiccups. Outside of work Sharon loves spending time with her husband, three grown up children and very cute granddaughter, family and friends.
"My goal is to support whole child development by providing opportunities for each child to experience success so that they can grow their confidence(emotional intelligence) in order to develop physically, socially, emotionally, and intellectually."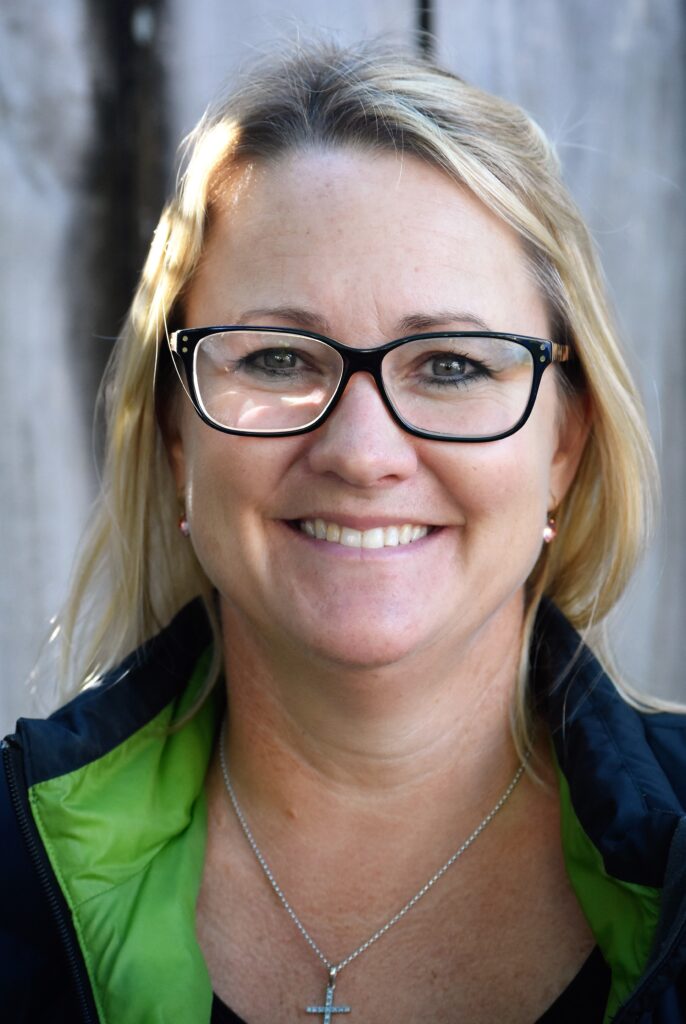 Rachel has been teaching in the Early childhood Sector for over 20 years. She has a diploma of teaching with full registration. Rachel is married with two children.
"I love teaching, and I am very passionate about children learning. I enjoy working in a team in a collaborative environment. I am very excited to be working at Small Miracles with such a great team"